Today is your lucky day, especially if you decide to join the leprechauns in this Red Tiger Gaming slot. Rainbow Jackpots has an Irish leprechaun theme, and we all know how much gold the leprechauns have in their pot. This is something that is very good for you, these little green creatures are actually very generous in this slot. How does it sound when we say that you can get up to 100 free spins with guaranteed winnings?! You probably like the sound of that as much as we did, Rainbow Jackpots is full of surprises. Besides all that, we are also happy to say that the design and the layout is pretty impressive as well. Now let's take a deeper look into this game, and all the features and pleasure it offers.

Rainbow Jackpots slot symbols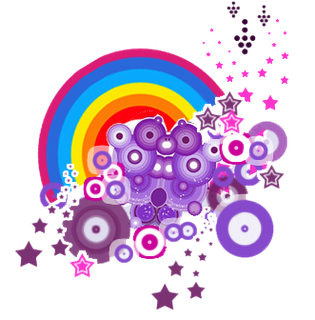 If we take a look at the symbols, we see the classic "A" – "10" symbols which has the lowest values. The "10" symbol can pay between 2 coins up to 20 coins. After that we have the "J," "K" and "Q" symbol that can give you winnings between 2 up to 50 coins. The "A" symbol offers winnings up to 80 coins, and after that we have the leprechaun inspired symbols. They can pay much better, between 20 up to 480 coins. The symbol that can pay as much as 480 coins is of course the leprechauns lucky clover. That is the best symbol of the standard symbols, but the wild symbol is even better. If you land five of the wild symbol you get as much as 800 coins! On top of that, the symbols can also show up fully stacked.
Rainbow Jackpots bonus features
First of all we have a free spins feature. This feature triggers when you land 3 of the free spins symbol on the reels. If you are lucky, the leprechaun appears on the screen and upgrade your free spins to "Mega Free Spins". This means that you will get up to 100 free spins with a lot of chances to hit massive winnings. As we mentioned earlier, the leprechaun is very generous in this game. After that, Rainbow Jackpots also offers "Beer Bonus" and "Magical Symbol Swap". The Beer Bonus give you the chance to win up to 1,000 times your stake. The Magical Symbol Swap makes symbols disappear to land in multiple other positions instead. All of these three bonuses are in other words pretty amazing, and can give you a lot of high winnings.
Summary of Rainbow Jackpots slot
If St Patrick's day is your favorite day of the year you will probably love this slot. Rainbow Jackpots allow you to celebrate St Patrick's day whenever you want, no matter what day it is. Playing this slot also means a lot of bonuses which includes massive winning potential. That combined with the magical and funny theme makes this slot awesome.
We believe that you will feel the same after spinning the reels in Rainbow Jackpots, especially after a bonus round. Now we only have one question for you; what are you waiting for?